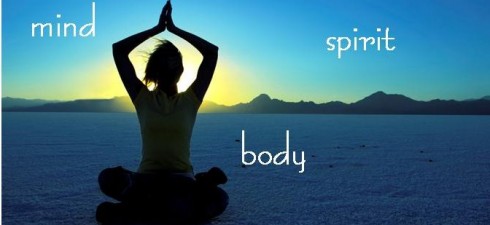 A state of health is more than the absence of disease. The World Health Organization (WHO) defines health as "a state of complete physical, mental, and social well-being and not merely the absence of infirmity or disease." Being in a state of health is more than a perceived condition of the physical body. We make choices every day that either contribute to our health and well-being or diminish it. As we learn to recognize the interconnectedness of our body, mind, and spirit, we learn to make better choices that will promote and maintain our sense of well-being. These choices in turn will reflect in our overall state of health.
The food we eat plays a role in our physical health as it is the substance from which cells are made. That is just the beginning. Food is no more important than the thoughts we think, the beliefs we hold in our minds, and the daily activities that we participate in. How we care for ourselves, choose the people we associate with, and engage in certain activities all contribute to our state of health. Good health is not something that happens only to certain people. It is the product of conscious, deliberate choices we make on a personal level every hour of every day of our lives.
Here are some common traits associated with optimal health. Ask yourself if you share many of these qualities of good health.
You have a feeling of energy available to you throughout the day.
Sleep comes easily and you sleep soundly until morning.
You feel refreshed and re-energized when you wake up in the morning.
Digestion is comfortable.
You can eat a variety of wholesome foods.
Elimination occurs one to three times a day with ease.
Urination happens every few hours.
Hair has a natural shine to it.
Nails are strong.
The mind is clear and alert.
Illness is a rare event.
The body is toned and flexible.
Eyes are clear.
Emotions are stable.
Joy and laughter are experienced daily.
Relationships are supportive, enjoyable, and fulfilling.
There is a feeling of gratitude for life.
A wide range of activities can be enjoyed.
A comfortable weight is maintained.
If you share many of these qualities of good health – keep up the good work! If you feel you could be better, there are simple steps you can take to regain control of your health and restore a sense of well-being in your life. I am here to help you whether it is to strengthen digestion, lose weight, improve your sleep pattern, increase your energy level, change limiting beliefs, and establish healthier habits that bring balance and vitality back into your life. The body has an amazing capacity to heal when given the right support. As a health coach, I am here to help you live a healthy, balanced, energized and passionate life. If you are ready for a change, contact me.