Get the newsletter!
Join the community TODAY! Get the free download

Do you want to improve your health and quality of life? If you feel you are trapped in your current health paradigm it is time to make lasting changes. You deserve better! I am Mauree Kai and I work with people like you. I am a bioenergetic practitioner and holistic health and nutritional coach. My goal is to provide you with ongoing support and practical tools to create a healthier body and a more fulfilling life. Together, we work to achieve the goals you set for yourself from diet to life changes.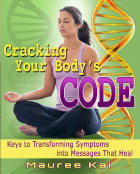 Cracking Your Body's Code
is the new book written by Mauree Kai. Discover the power within to restore your mental, physical, and spiritual health. Don't just feel better - learn how to thrive.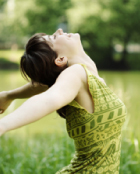 Holistic Health Coaching
with Mauree Kai is a new approach to wellness. Do you remember the last time you talked with someone about your health and received the personal attention you deserve?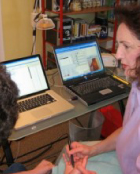 BioEnergetic Healing
encompasses both Western medicine's focus on the biological condition of the body as well as Eastern medicine's focus on the energetic aspects.